The team at Rallybound takes the needs of our clients and their fundraisers and donors very seriously. Empowering mission-driven organizations with the absolute best tools for their peer to peer fundraising campaigns is our passion and we're always on the eye for the next thing to help take an organization's campaign to the next level.
What's most exciting about being a part of the Neon One ecosystem is when we can partner with great companies that are doing things like no one else. That is why we are proud to announce our new partnership with Tiltify, the leading provider in livestream fundraising software.
Livestream fundraising is one of the fastest-growing segments of "do-it-yourself" style campaigns. Tiltify has clearly proven there is no better platform capturing the essence and technical skills needed to keep up with the ever-shifting landscape and trends of the streaming community.
Why Tiltify?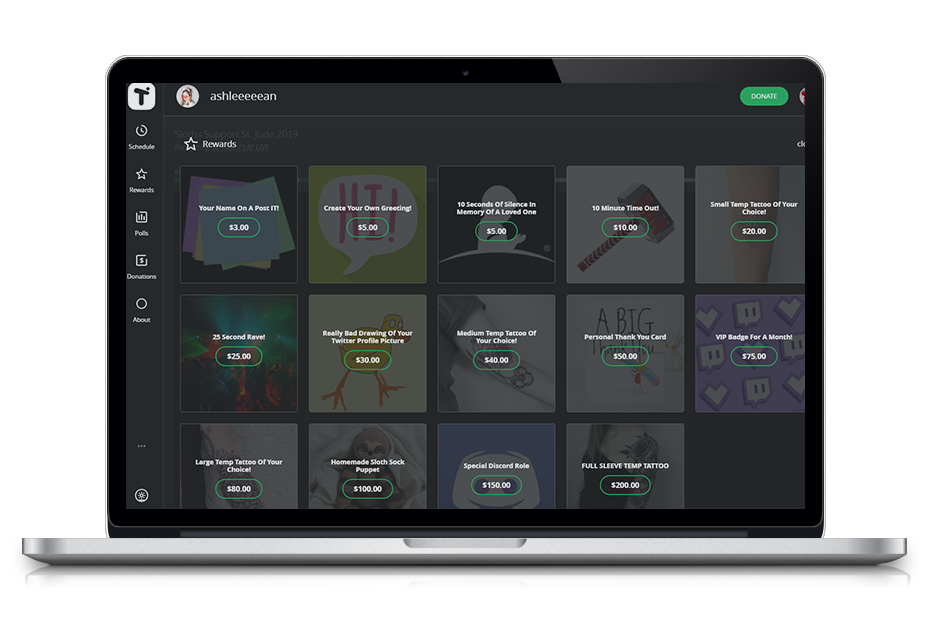 The biggest reason that Tiltify streams are so successful is because people feel that they are a part of the stream itself, creating an authentic connection with both the streamer and the charity.
With donor retention at an all time low, the ability to create a lasting relationship with people is of the most vital importance.
Simply embedding a stream into a donation page isn't enough to create a lasting and engaging experience for donors. Our company is committed to creating the best experiences for both our clients and donors to ensure we drive impact.
Our goal wasn't to recreate the wheel when we could work with the clear leader in the livestreaming space. Instead, we focused on curating the best partner for the job.
In turn, discussions with the team at Tiltify showcased how their clients are excited to bring together livestream fundraising with their more traditional peer to peer campaigns. By working together, we will create the ultimate peer to peer fundraising platform, serving missions of all kinds.
How are we partnering?
One of the most common complaints that fundraising software companies hear about is that donations from one platform do not translate easily into another platform.
In the coming months, we will be debuting the specifics of the integration between Rallybound and Tiltify as we work with our clients to learn more about their needs, as listening is key to product development. Some highlights that we are excited to confirm are:
Organization / Cause syncing between Rallybound and Tiltify
Campaign / Fundraising Event syncing between Rallybound and Tiltify
Total fundraising revenue success matching across both platforms
Additionally, our clients will be able to add Tiltify's services directly to their Neon One billing invoice under one joint contract. We understand that integration goes beyond the technical, and we're dedicated to providing a streamlined experience from consultation to ongoing support.
We are thrilled to welcome Tiltify as our newest partner in the Neon One ecosystem. We're looking forward to changing the future of philanthropy, together.

ABOUT THE AUTHOR
Tim Sarrantonio
See how a modern fundraising solution can grow revenue year after year!